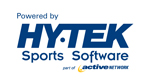 2012-2013 Season
WMPSSDL Championships (February 1-2, 2013)
---
NISCA All American Standards for 2012-2013
---
WMPSSDL Relay Carnival (January 5, 2013)
Results and Team Scores from the meet.
---
---
2011-2012 Season
WMPSSDL Championships (February 2-5, 2012)
Complete Results and Team Scores from the meet.
All League Team from the meet.
League Records, Championship Meet Records, and Relay Carnival Records have been updated (2/19/2012)
---
Files for Swim Meets
The following files can be used to set up WMPSSDL dual meets. Please load the Meet Events file into your Team Manager before doing your entries so the event numbers and event descriptions line up properly. The Meet Manager Template (MM3) file should be used to set up your dual meets. It contains the current League Records. If you are using Meet Manager Version 2, contact the webmaster for a template file.
---
Forms for Swim Meets
Officials Sign-In Sheet, Disqualification Forms, Relay Take-Off Slips
---
The Washington Post Supports Local High School Swimming
The swimming website started by the Washington Post, reachforthewall.com has provided a page for each school to post results and articles about their team. Coaches, swimmers, and parents can all contribute to your team's page.
---
Contact the webmaster at THTechServices@comcast.net